Avita Coffee & Provision Inc.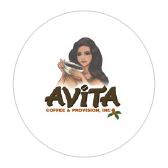 Transport and Distribution, Service Fleets
Avita Coffee & Provision delivers coffees from around the world to the doorsteps of businesses across southeast Florida. When excessive fuel usage and time spent outside of delivery routes started cutting into their bottom line, Avita Coffee had to figure out how to monitor their drivers and increase the efficiency of their deliveries.
So in 2012, James Clancy, Jr., president at Avita Coffee, was introduced to MiX Telematics, and soon after installed a MiX Telematics fleet management solution that incorporated both vehicle tracking and real-time driver monitoring.
One of the upfront benefits experienced by the customer was how much more efficient their routes became. They were able to immediately identify and reduce speeding events on multiple routes, while drivers finished their deliveries more quickly. Most impressively, the savings achieved by Avita Coffee opened up opportunities to take on more business using the same number of vans and drivers.