Public Authority for Electricity and Water, Oman (PAEW)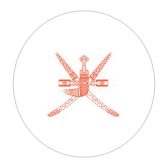 Service Fleets, Utilities
The Public Authority for Electricity and Water (PAEW) provides drinking water and power services in the Sultanate of Oman, and is also the regulator for both water and electricity services.
The company's major complaints were unsafe and poor driver performance, accidents, speeding fines, high maintenance costs and excessive fuel consumption due to personal vehicle use by drivers. They urgently needed a way to proactively manage violations within their fleet.
Just three months after installing a MiX Telematics fleet management solution in partnership with channel partner FMSi, PAEW experienced a significant improvement in the management of their vehicles and drivers, and sharp reductions in major violations such as over-speeding, unfastened seatbelts and harsh braking.
PAEW's management were also impressed by the effect the MiX Telematics solution had on their drivers' attitudes and performance, which resulted in improved driving practice.