5 Ways to make your fleet more efficient
5 ways to make your fleet more efficient
For fleets operating in competitive markets, even the smallest amounts of time and money become critical issues in determining success. It's here that a vehicle tracking device alone will not be enough. However, integrated fleet management solutions offer innovative ways to make your fleet more efficient – and more profitable.
Reducing Fleet Fuel Costs by 15%
Fuel costs account for the largest part of a fleet's expenses. That's why it is in your fleet's best interest to use less of it.
One way to decrease the amount of fuel used is by improving poor driving behavior. It has been proven time and again that fuel is unnecessarily used when drivers speed, idle their vehicles, or brake or accelerate harshly.
These behaviors not only waste fuel but also increase the amount of wear and tear on vehicles, which leads to more frequent fleet maintenance. Results have shown that a fleet tracking device does an excellent job of tracking the whereabouts of a vehicle but reports generated from fleet management software is the best way to mitigate risks such as risky driving behaviors as well as determine who needs specialized driver training.
In addition to driver training, fleet management software can be used to develop a scoring system whereby incentives or rewards are provided to those who meet certain requirements and have shown significant improvement in their driving behavior.
Drivers can also be given the opportunity to be more involved in the process through a driver engagement app. This type of app lets them track their progress and engage in healthy competition with other drivers.
Monitoring and altering driver behavior with buy-in from your drivers is guaranteed to increase your fuel efficiency and save you money.
Next: Manage your routes and delivery schedules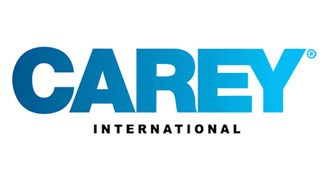 Carey Worldwide Chauffeur
Case Study
Discover how Carey Worldwide Chauffeur Services reduced the number of accidents in their fleet by using telematics to monitor and improve bad driver behavior.
[comments]
MiX has a number of tools to help with behavioural change and we've already seen significant efficiency savings.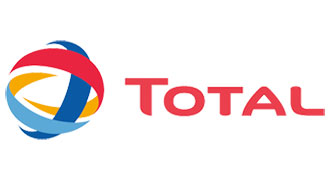 Total Marketing and Services
Case Study
Total invests in the safety and security of their drivers by implementing MiX Fleet Manager Premium to gain greater control of driver performance and behaviour.
Optimizing Fleet Delivery Routes and Schedules
Fleets that specialize in product- or service-related deliveries need to be extremely efficient to satisfy customer needs. To assist with improved efficiency, fleet management software can help monitor vehicles en route and in real-time.
When routes are planned appropriately, improved customer satisfaction is a guarantee. It's important to provide accurate arrival estimates and small appointment windows. Analyzing vehicle and driver data using fleet management software can help you to check how long each delivery takes and if the best route possible has been taken. Adjustments can then be made to shorten the time a delivery takes and change routes by sending information to drivers via in-cab display notifications.
More efficient planning means money in your pocket and fewer disappointed customers. Additionally, it improves safety as drivers do not have to rush to do a delivery because they are given the appropriate amount of time for the task at hand. This ultimately reduces the risk of accidents.
Next: Improve your vehicle utilization
Dive deeper with our white papers
White Paper – In-cab video monitoring for improving driver behavior
White Paper
Did you know that in-cab video monitoring can assist with driver training, provide post-crash analysis and, prevent and reduce crashes? Find out how
The essential elements of a telematics policy
White Paper
Our white paper shows you how to create a telematics policy that guides your drivers through the rules of safe road use, the risks involved in not adhering to these rules and how to reduce these risks.
MiX Fleet Manager
Solution
Your fleet's safety can be vastly improved through the implementation of relevant training that highlights bad driver behaviors and gives drivers the tools to improve.
Improve Fleet Utilization
A well-utilized fleet boosts productivity, decreases costs and increases profitability. You can easily improve your utilization using telematics data because it can show you what each vehicle and driver is doing at any particular moment in time.
By analyzing the reports generated from this data, your fleet operators can see where utilization is not optimal.
There are some key metrics that need to be tracked in order to help improve utilization. You need to look at:
Distance traveled per vehicle
Unauthorized after-hours utilization
Drive time vs on-site time versus idle time
Improving fleet utilization means freeing up more resources to take on more business. Doing more with what you already have is essential to having an efficient and cost-effective fleet.
[comments]
MiX has a number of tools to help with behavioural change and we've already seen significant efficiency savings.
Tracking Fleet Vehicles and Drivers in Real Time
Fleet management software can display all your vehicles' movements as they happen. It can also help to find the nearest vehicle, display statuses and activity timelines, provide notifications and in-depth reporting, and manage locations.
Vehicle tracking provides many benefits for your fleet, including:
Increased profitability: By tracking vehicles, you are able to better utilize your assets and boost fleet performance, ultimately saving money. Knowing where vehicles are enables you to reduce mileage, defend false accident claims and ensure that vehicles are not being used outside of authorized hours.
More control: You can remain informed about your vehicle's whereabouts and how they are being driven. This enables direct control over assets, helping to improve planning and enhance efficiency.
Improved customer service: Vehicle tracking enables you to speed up arrival times at customer sites and give more accurate ETAs. You can also assess the amount of time a driver spends at each customer site, helping to improve billing and resource planning.
Telematics offers you visibility of every moving aspect of your fleet, giving you more control and increased efficiency with less effort.
Next: Manage your fleet's maintenance and licensing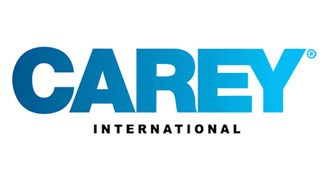 Carey Worldwide Chauffeur
Case Study
Discover how Carey Worldwide Chauffeur Services reduced the number of accidents in their fleet by using telematics to monitor and improve bad driver behavior. 
[comments]
MiX has a number of tools to help with behavioural change and we've already seen significant efficiency savings.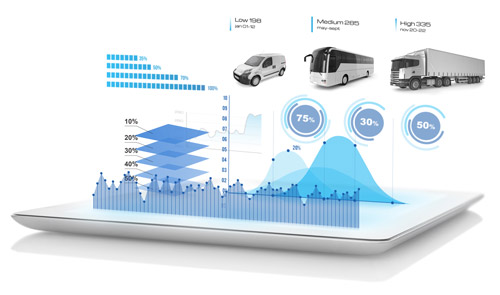 MiX Asset Manager
Solution
MiX Asset Manager prevents potential misuse and theft by giving you the tools to track and locate assets. Whether they're on-site or not, you know exactly where your assets are and how they're being utilized.
Fleet Maintenance and Licensing Management
Staying up-to-date on vehicle maintenance and licensing is a vital part of the efficiency of your fleet. When these are neglected, you could face penalties for being late or non-compliant, or experience increased vehicle downtime (which means you generate less revenue).
What's more is that when vehicles are driven while issues are present, they risk being out of action sooner than if they had been serviced at the appropriate times.
The vehicle data that fleet management solutions collect and relay offer insight into mileage, fuel consumption, engine hours and more. This can be used to perform fleet maintenance more proactively. You don't rely on set time periods but rather on what the vehicle is telling you. You will be alerted to indicators of eminent failure much sooner when you focus solely on vehicle data.
Preventative fleet maintenance management using telematics can help you to:
Schedule technicians ahead of time to avoid waiting
Identify trends of failure in vehicles of the same model
Gauge whether repairs or services were really done
Present support for warranty claims when unusual wear and tear occurs
Additionally, fleet management software can store a wide variety of information about vehicles in your fleet. Using this information, you can set up notifications about upcoming fleet license renewals and more so you don't have to rely on memory or outdated paper logs.
Telematics offers an automated way to keep up with fleet maintenance and licensing requirements, ensuring your operation stays running like a well-oiled machine.
Next Steps
Find out what MiX Telematics can do for you.