MiX Telematics teams up with Fartskriver to kick off 2014 sales strategy
MiX Telematics teams up with Fartskriver to kick off 2014 sales strategy
In February, key personnel from MiX Telematics joined Scandinavian channel partner Fartskriver in Copenhagen for a combination of training and sales sessions. Seventeen Fartskriver delegates attended from Norway, Sweden, Denmark, Finland and Estonia. The objective was to develop a focussed strategy to drive the sale of MiX Telematics solutions in that region.
---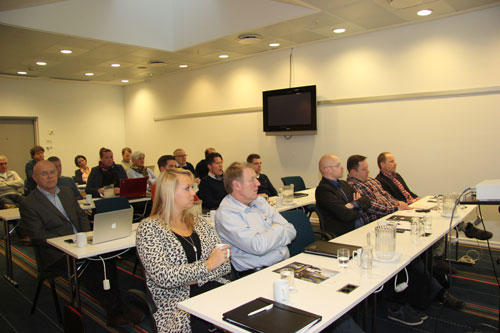 The agenda incorporated an overview of MiX Telematics products and services as well as an overview of new project processes from start to finish. MiX personnel also took advantage of the gathering to share key case studies that demonstrate the value of the solutions for customers in various industries.

Overall, the event was a great success that served to further incentivise Fartskriver, who's already considered a reputable provider within the region's transport industry.