MiX Vision Ai
Essential Standalone Dashcam
A standalone AI-powered dashcam solution to detect, alert, and provide insights into risky driver behaviour.
Start the process by completing the form
Share your details and a MiX Telematics consultant will be in touch to explain the benefit.

Simple and reliable vehicle management solutions
To start the process: Please select if you require a dashcam solution for personal or business use?
Video Telematics for
EVERYONE
Accessible

Cost Effective

Increased Efficiency

Superior Service
MiX Vision AI Essential Standalone Dashcam has an intelligent "eye" that detects various driver and vehicle behaviours and anticipates which of these behaviours could potentially lead to an accident.
This smart AI-powered video technology provides fleet managers with supervisory insight into basic vehicle tracking and telematics data, detects and acts on risky driver behaviour, improves driver coaching with the use of visual data, reduces incidence-related costs and liability, improves accident investigation, and lowers risk-related insurance overheads.
Why choose MiX Vision Ai
Essential Standalone Dashcam?
Automated event video upload
Monitor risky driver behaviour
Advanced driving assistance features
High quality video on-demand
Footage downloaded to mobile device
Online Web Platform & Mobile App
MiX Vision Ai Essential
Standalone Dashcam
Camera Views
Road & In-Cab
Driver Camera
AI Driving Coach
What Can MiX Vision Ai
Essential Standalone Dashcam do?
Standalone video telematics connects and protects your drivers and vehicles for full operational visibility.
Driver Fatigue & Yawning
Distracted Driver
Phone Use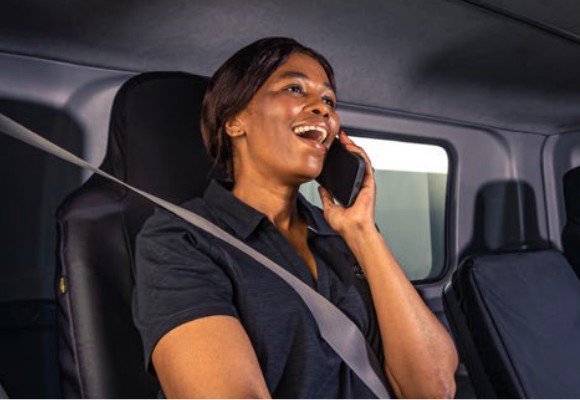 No Seat Belt
Smoking
No Driver
Lane Departure
Collision Warning
Following Distance
Get a Return on
Your Investment
Our AI video telematics positively impacts driver behaviour, operations and business performance for a competitive edge.
---
Reduce collision cost by
+ 60%
Reduce insurance cost by
+ 60%
Reduce maintenance cost by
+ 60%
Improve driver coaching efficacy
Priceless
MiX Essential Solutions
MiX Essential Solutions are ideal for business owners with small business fleets. By using MiX Essential Solutions, you can save time and money while taking control of your fleet. Track vehicles and monitor driver behaviour, improve customer service levels, eliminate unnecessary costs, and take greater control your fleet!
Stolen Vehicle Recovery
With one of the highest stolen vehicle recovery rates, its compact size and quick installation time, means Beame is the best to recover your vehicle.
---
Quick installation

Smart Wireless Technology

Jamming Detect

Insurance Approved

National Network Coverage

Dedicated Recovery Teams

Smart App

Free Recovery
Read more ...MiX Vision AI Essential Standalone Dashcam